My fee for a wedding blessing or a renewal of vows is 500€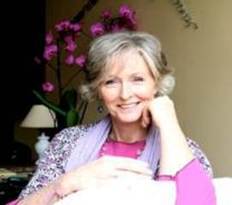 The Two Sides of Marriage in Spain and Gibraltar
"We got married at the Register´s Office but we only "felt" married after the blessing ceremony in the presence of family and friends." This is a common observation I hear from couples I have done wedding blessings for. However it is a legal requirement and is best taken care of in your country of origin or Gibraltar rather than face the incredible complexities, effort and time of doing it in Spain as a foreigner!

Many couples chose to take care of the legal side of their marriage at the Registry Office in Gibraltar and then cross the border into Spain or remain in Gibraltar for the "spiritual side" and/or "dream side" of their marriage ceremony with family and friends and of course the incredible meal and party afterwards!

If you chose Gibraltar for the legal side of your marriage be sure to make an appointment with the registrar as far in advance as possible as this is becoming a very popular option. Local marriage law does not contain any residential requirements so it is a simple procedure and a Gibraltar marriage certificate is recognized worldwide.

If you are Catholic, Jewish, Protestant or of any other religious tradition and would like your marriage ceremony to take place in a house of worship officiated by a recognized minister of your tradition then consult first with your local clergy to find out if official recognition of your marriage is possible in Spain or Gibraltar.

Renewing Your Vows
Whether it´s a major anniversary, celebrating another year of marriage or perhaps you have been through difficult times and need to refresh your marriage, renewing your vows helps you to deepen and appreciate the love and bond with your partner.
Vow renewal ceremonies can be performed in intimate settings such as the beach, a private villa with just the two of you or with friends and family. The choice is yours, be creative!




---