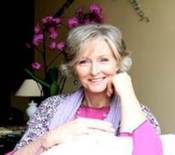 It is a strange thing to say to people that I have been married nearly 28 years! It is a journey of self discovery and a partnership that is designed with eternity in mind.
For this reason, I deem it a wonderful privilege to be invited to be part of your celebration, to be able to guide you as you make promises that are both intimate and life changing.
It is often overwhelming embarking on the planning and design of your special day. I assure you that after we have met or spoken by Skype, you will see that with a few suggestions that are tailored
to your character and flavour, your day will be something unique and special. I delight in creating a flow for the ceremony that incorporates
everything that expresses who you are as a couple - through readings, music, symbolic rituals, vows and the ring exchange.
Whether you desire a non-religious ceremony or one that is spiritually orientated, I am here to help you choose the elements that best express you and your partner´s life together at the start of this amazing journey.
I have been living in Spain for nearly 11 years and know that Spain offers some of the most beautiful wedding venues and weather in the world. I look forward hearing from you.
Please
contact me
to discuss more about what I offer and to confirm I am available for your wedding date.
---